Play on Early Education – The 2023 Masterclass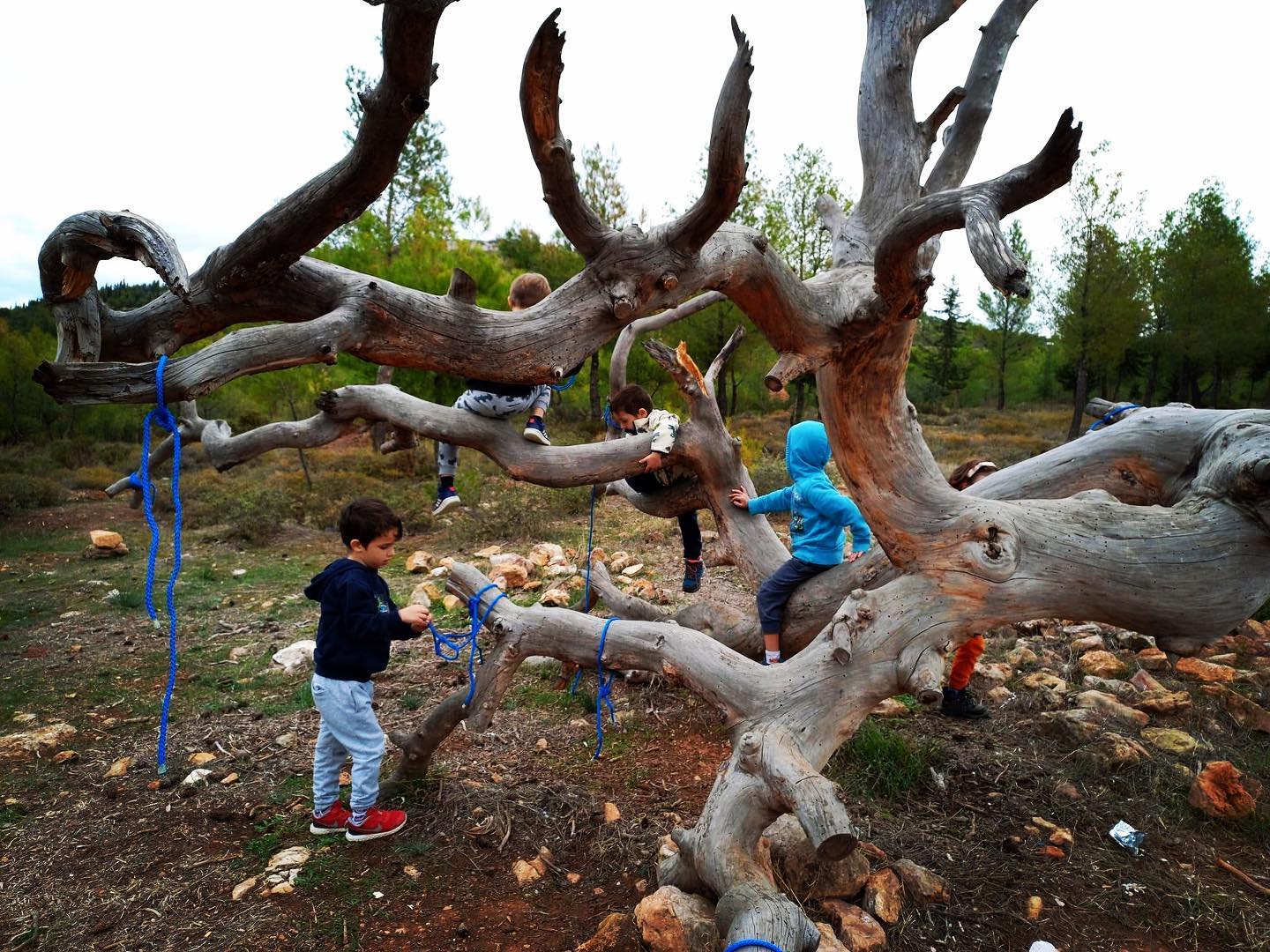 Our 2023 Masterclass will be an intensive 50-hours seminar on Play and how it connects kids to the real world (the life-derived learning approach).

The seminar will be organized by Dorothy Snot in its school premises in Athens and will be delivered by the renown British playworker Meynell Walter plus Dorothy Snot's academic coordinator Nikos Kritsantonis.
At the end of the 50-hours seminar, participants will have been deeply introduced into the knowledge & understanding of what play is and the importance of play in children's life & education process. In more detail:
During Meynell's session, learners will:
Understand the nature of play, based on their own and the group's experiences.
Explain why current play theories and reflective practice is important when observing children at play.
Understand children's right to play
Understand the importance of play in early learning, drawing on theoretical perspectives to support such understanding
Evaluate the playwork approach & explore the theories of playwork
Understand the value of different types of play
Understand the role of the adult in relation to children's play
During Nikos's session, learners will be introduced into:
The principles & the practices of Life-derived Learning early education model
The art of awareness in educational early years settings: taking a step back to observe and notice, with the minimum of intervention
Creating & documenting learning stories to make a difference
Setting up provocations & invitations to play in any educational setup
Setting up a culture that promotes student's agency, involvement & creativity within a life derived setup & the broader community
Participants will receive official attendance certificates on Playwork & Life-derived learning approach. More than that, exceptional participants will receive job offers from Dorothy Snot preschool!
The seminar will be held for a limited number of learners, both indoors & outdoors in two cycles, a morning & an evening one.
All courses & play sessions will be delivered in English but the use of Greek language will also be an option, where applicable.
The seminar is mainly addressed to ECE students & teachers, but also to anyone working with young children and is willing to enhance his/her understanding on how Freely Chosen, Non-Directed Play, can be the main Early Education element allowing children to discover the real world, at their own unique pace, through Respect, Freedom & Trust.
The nominal cost for each cycle is 695 euros. Early birds applying up to March 31, 2023 will enjoy a special fee of 495 euros.
(payment terms: 150 euros advance payment payable on the day of application and the rest to be paid by the beginning of the course).
There is very limited space available on each cycle, so hurry up!
----------------
Morning Cycle (designed mainly for ECE students)

Monday April 24 – Saturday May 6, 2023
The Morning Cycle will be split into two periods:
Period 1: Monday April 24 -Friday April 28, 2023
Playwork theory & practice conducted by Meynell Walter (a total of 30 hours)
Theory Courses: 9:00 am – 1:00 pm (Monday to Friday)
Play Observation on the field: 2:00 pm – 4:00 pm (Monday to Friday)
Period 2: Tuesday May 2 - Saturday May 6, 2023
Life-derived learning approach by Nikos Kritsantonis (a total of 20 hours)
Courses: 9 am - 1 pm (Monday to Friday)
----------------
Evening Cycle (designed mainly for ECE already working teachers)
Monday May 2 - Friday May 12, 2023
The Evening Cycle will be split into two periods:
Period 1: Monday May 2 - Saturday May 6, 2023
Playwork theory & practice conducted by Meynell Walter (a total of 30 hours)
Play Observation on the field: 3 pm - 5 pm (Tuesday to Friday)
Theory Courses: 5.30 pm - 9.30 pm (Tuesday to Friday)
Big Play Event: 9 am - 3 pm (on Saturday)
Period 2: Monday May 8 - Saturday May 12, 2023
Life-derived learning approach by Nikos Kritsantonis (a total of 20 hours)
Courses: 9 am - 1 pm (Monday to Friday)
----------------